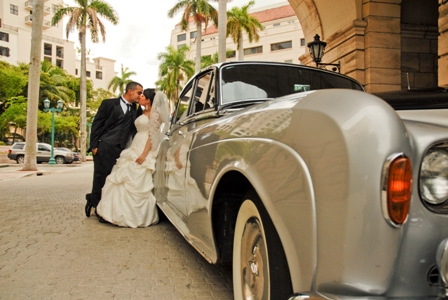 South Florida Event and Wedding Planners. Arlene's Creation is South Florida's one-stop planning experience. All of our events are coordinated and customized with you in mind. From our first meeting to the day of your event, we are there every step of the way. Creating "Amazing Events" is what the professionals at Arlene's Creations, take pride in doing. Eliminating the worries of planning every detail from beginning to end so that "you," the client, can relax and have an enjoyable time. We want you to cherish all the special details without the worry or stress that comes with organizing and executing the perfect event. From the most minute detail to the most complex task, Arlene's Creations is always there to ensure overall success. Providing services throughout the state of Florida and the continental United States.
Arlene's Creations handles complete event planning for weddings, corporate events, and all other social gatherings. We strive to provide satisfaction on all levels to all clients. We are proud to bring our clients' vision into reality.
We Help With
Designing the event theme
Securing ceremony and reception venues
Creating event budget
Creating event -day time-line
Recommending personalized event professionals for all the wedding needs as well as accompany couples to event vendor appointments
Review and negotiate vendor contracts
Manage guest list and RSVP's
Secure accommodations for out-of-town guests
Plan pre-wedding parties (engagement, bridal shower, bachelor party, etc.)
Create seating chart for wedding reception
Direct wedding events
Coordinate or oversee event day activities
Coordinate newspaper engagement announcements
Plan honeymoon
Entertainment to Choose From:
Caricaturists
Impersonators and Singers
Stilt walkers, Jugglers, and Jesters
Fortune Tellers and Palm Readers
Magicians and Hypnotists
Disc Jockeys, Live Bands and Musicians
​Glamour Dressers
Cigar rollers
To add a special detail to your event we offer:
Party Favors and Invitations
Novelty Items (Logo imprint available)
Premium Gifts
More services available for your event:
Rentals: Tables, Chairs, Tents, Linens, Catering Equipment…
Complete Catering Service
Piping & Draping
Floral and Balloon Décor
Theme Decorating Props
Balloon Décor and Theme Decorating Props
Lighting and Audio Visual Equipment
Photo Booths and Backdrops
Casino Equipment and Dealers
Dreaming of the perfect island wedding?
We got it covered with the help of the Luxurious Sandals Resorts
Arlene's Creations, Inc.
Pembroke Pines, FL 33029